COVID-19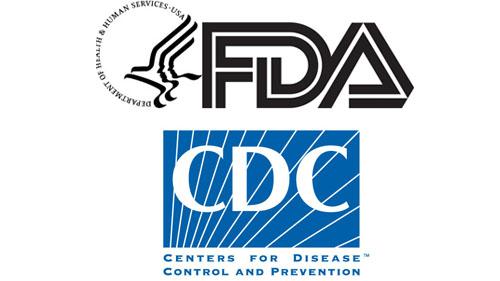 Resource Links
WORLD HEALTH ORGANIZATION (WHO) COVID-19
STATE OF OHIO COVID-19 PUBLIC INFORMATION
CDC COVID-19 PUBLIC INFORMATION
FDA COVID-19 PUBLIC INFORMATION
FDA Certificate of Registration for HMS Industries, LLC
HMS

Industries
COVID-19...HOW ARE WE HELPING RESPOND TO THE GLOBAL PANDEMIC?
By leveraging our vast experience in overall operational efficiency, from overseas collaboration, logistical, and regulatory compliance expertise, to stateside warehousing and distribution, we are working to help supply the necessary Personal Protective Equipment (PPE) to businesses, municipalities, and the medical community. By partnering with FDA Registered Manufacturers of KN95 filtering facepiece respirator (FFP) masks, surgical medical masks, disposable medical masks, and daily protective masks, we are working toward supplying essential medical equipment to those who need it most. For more information on specific PPE equipment please contact us at info@hms-ind.com.
Personal Protective Equipment:
Adult Daily Protective Mask
Daily Protective Masks are 3-ply and consist of two layers of nonwovens and a filter layer. They are produced using a standard meltblown process. They are not to be worn in infectious wards and operating rooms.
Child Daily Protective Mask
The Daily Protective Mask for Children is 3-ply and consists of two layers of nonwovens and a filter layer. Sized to fit school age children.
Disposable Medical Mask
Disposable Medical Masks are made of 3-ply nonwovens where the middle layer is made with a nonwoven meltblown process. The outer two layers are made with the nonwoven spunbound process. The middle layer is required to have a BFE filtration that is equal to or greater than 95%. They are not to be worn in infectious wards and operating rooms.
KN95 (China GB2626-2006) *CDC Approved *3M January, 2020 Technical Bulletin
The KN95 is a filtering facepiece respirator (FFR) that the Center for Disease Control (CDC) recommends for use in high risk situations, especially by medical personnel during pandemics.
N95 *CDC/NIOSH Approved
These masks comply with USA NIOSH 42 CFR 84 requirement and are intended to be used for protection against particulate aerosols free of oil; time use restrictions may apply. They are extremely durable and have a soft and comfortable inner surface with adjustable nosepiece and secured headband for a proper fit. There are two CDC/NIOSH Approved types, Cone and Flat.
*Please call HMS Industries for pricing and availability
*BFE (bacterial filtration efficiency)
*Nonwovens are innovative, high-tech, engineered fabrics made from fibers.